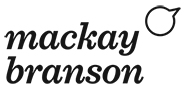 Insight Trading
A book about design thinking.
What the client thinks:
In 2013, Sinclair Knight Merz published a ground-breaking book that challenged the way infrastructure was conceived and designed.
Carol Mackay provided invaluable services and advice to us in translating our ideas and experience into an engaging and compelling publication that was favourably reviewed by local and international industry leaders including the World Economic Forum.
Carol was able to quickly discern our needs, develop and refine them, with both a highly strategic and practical eye at the same time.
Nick Fleming


(now) Director, Principal consultant
Innergise.
What we did:
Sinclair Knight Merz (acquired by Jacobs in late 2013) was a global firm, leaders in developing and delivering innovative processes and solutions that add value to projects while reducing cost and risk profile.
MB was part of a team that published their ground-breaking thought leadership into a book.
It was the project every designer dreams about – from the brainstorming of possible directions to the collaborative discussions about design and illustration – each step in the process was a joy.